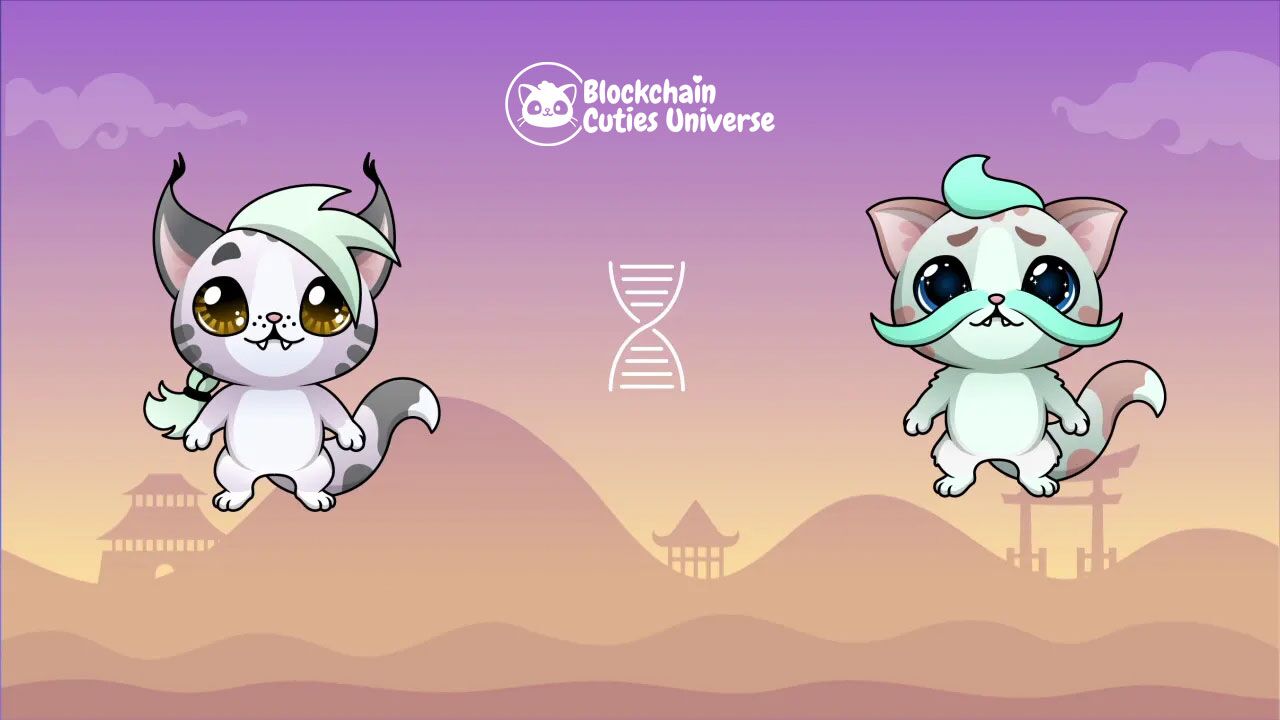 BlockchainCuties.co – engage in PvP battles and earn Ethereum
Hi, today I'm going to introduce you to Blockchain Cuties, a new collectible game based on Ethereum smartcontracts, where you can collect milahs, cross them, engage in PvP battles and earn ETH in the process.
This blockchain game differs from the others in that there are several species of animals, the so-called milah, at the moment there are 4 main species: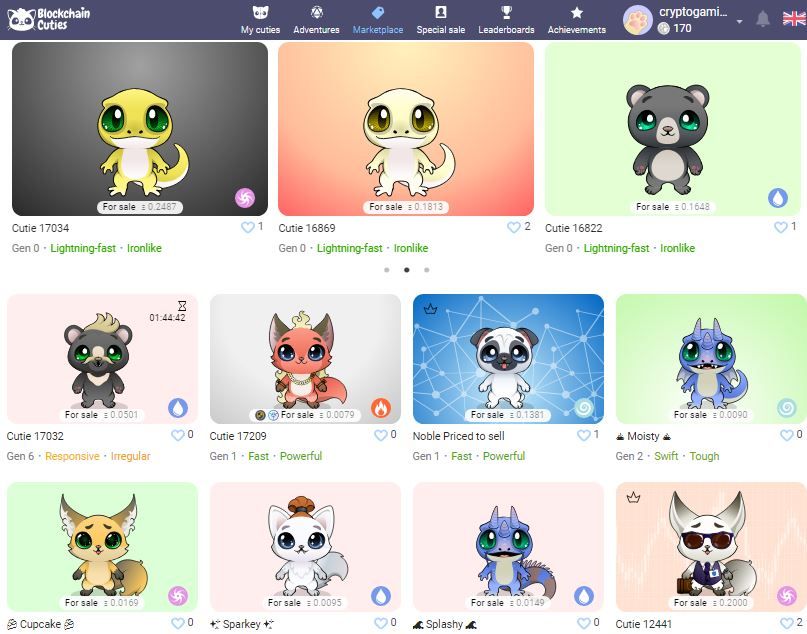 However, it is already possible to see an owl and a fox.
With a cutie, you can send him on adventures (PvP), gradually pumping him up from level 1 to 5. There are 5 locations, each of which becomes available when you reach the appropriate level:
The Snowy Mountain – levels 1-5, kuldown 10 minutes
Magical Forest – levels 2-5, kuldown 20 minutes
The Desert – levels 3-5, kuldun 20 minutes
Ivory Tower – levels 4-5, kuldown 60 minutes
Metropolis – level 5, 120 mins kuldown
Each adventure has a chance of dropping an item, it can be either an elixir or an item with a bonus for your cutie.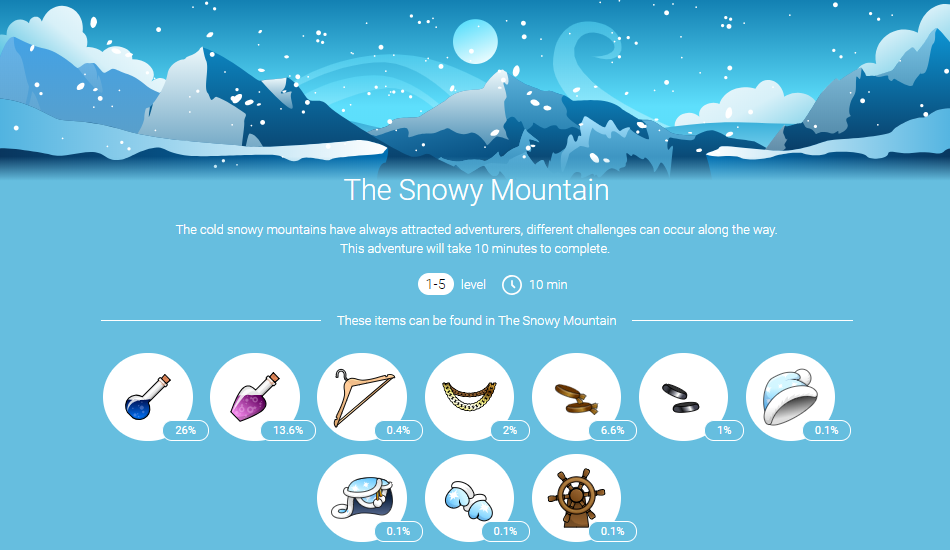 In the adventure, you fight another player with random numbers. The battle lasts up to 2 rounds (up to 3 in the case of a draw), at the end of which the player with the higher sum of numbers wins.
The cutie must heal after the battle, so you must wait a while. All milahs have the same recovery and spawn timeout, ranging from 1 minute to 8 days, so with each action the timeout increases by 1 value. For example, my CryptoMeow already has a 16 hour adventure time lag. If you get bored waiting, you can always use an elixir that decreases the duration by 1, you can buy such an elixir or get it after the adventure.
In Blockchain Cuties you can breed milah, there are 3 options for this:
You have 2 cuties and you can cross them, you will have to pay a small fee (GAS in Ethereum)
By paying GAS you can put your cutie on the market and quote a price, if someone wants to cross your milah with it, they will pay you ether for it
You can choose another cutie from the market to cross yours with, you will have to pay ETH to its owner for this
So, if you have a unique cutie, you can put it on the market all the time and earn ETH. You can also sell your milahs and various items that are dropped in adventures, so with a good strategy you can earn good money on that.
More features of the game:
Cutie can be given as a gift to another player
Gen 0 – the very first generation of cuties, which have no parents but from which the cuties of the following generations descend, are considered quite expensive
Availability of a rating board
It is possible to buy special cuties that come in limited editions. These cuties have certain perks and can take part in special adventures
You can play from your phone
By crossbreeding cuties there is a chance of getting a noble cutie